GE launches heart imaging equipment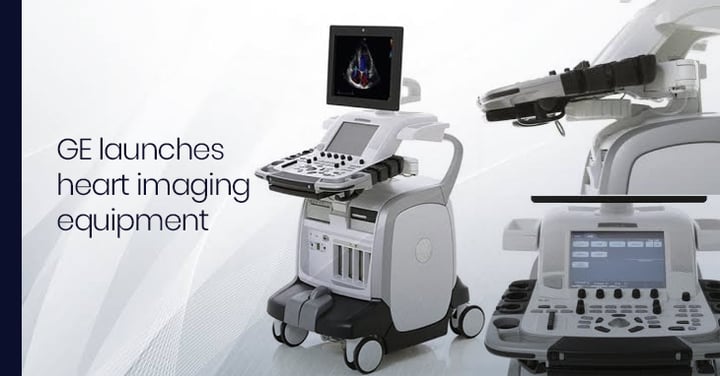 New facility:S. Ganesh Prasad, Director, Wipro GE Health Care, with Vivid-E9, the 4D ultrasound heart imaging equipment, which was launched in Coimbatore on Saturday.
GE Healthcare launched at a function here on Saturday its 4D cardiac ultrasound, said to be capable of diagnosing problems in a single heart beat.

Doctors at the function said that this could probably be the first time the nation-wide launch of state-of-the art equipment was being done in Coimbatore. GE Healthcare said this decision was taken in line with the Coimbatore's eminence as a health care centre that promoted along with skill, advanced technology also.
Kovai Medical Center and Hospital Chairman Nalla G. Palanisamy and the hospital's head of interventional radiology Mathew Cherian launched the equipment.

GE Healthcare South Asia's Director- Ultrasound Business S. Ganesh Prasad said the equipment's cutting edge technology enabled early prediction and treatment of cardiac diseases.

There were 45 million people with cardiac diseases and the many of these cases had high risk of mortality as they were in non-metros. GE Healthcare's objective was to provide technology that enabled accurate diagnosis, which, in turn, held the key to effective treatment.
Mr. Prasad said his company planned 100 products over a period of five years and has come out with 15 in the last two years.

"We believe in enabling the reaching of quality healthcare to the underserved sections," he said.

Making a presentation on the advantages of the 4D ultrasound, Srikant Sola, Consultant Cardiologist at Sri Sathya Sai Institute of Higher Medical Sciences in Bangalore, said the equipment produced images of great clarity. It helped in early and accurate evaluation of congential problems of the heart such as atrial septal defect, ventricular septal defect and Tetralogy of Fallot.
"4D ultrasound will remain the mainstay in TAVI (trans-catheter aortic valve implantation) procedures," he said. (TAVI involves taking a bioprosthetic valve through a catheter and placing it within the diseased aortic valve.)

Dr. Sole said the new equipment's presence in the catheterisation laboratory would help minimise complications as specialists doing the procedures would get accurate images.

He, however, called for intensive training in handling the latest equipment.