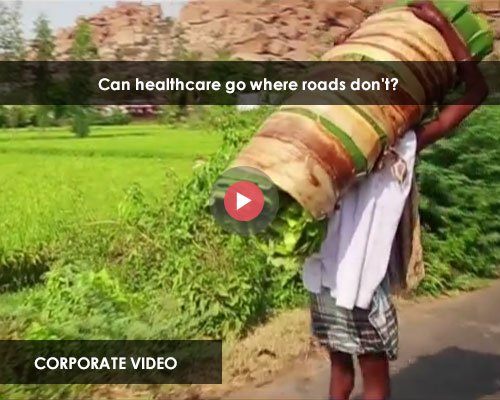 Affordable Solutions That Enable Customer Success
The Beginning
GENWORKS is the first start-up in the Indian healthcare industry that is dedicated to improving healthcare access in India. We are a Wipro GE invested company to create a platform for solving the 3 fundamental challenges in Healthcare - Access , Affordability and Adoption : Awareness Our core purpose is to reach relevant and affordable technology to every corner of India and improve clinical outcomes to fulfil GE healthcare mission of @ work for healthier India. Awareness on affordable solutions for early health, connected healthcare by liquefying expertise and promoting adoption of relevant technology is in our belief the right way forward for our country.
At GenWorks, we help in creating an impact by providing relevant and affordable technology to the healthcare providers in India which, in turn, improves clinical outcomes. We can elevate the quality of healthcare in our country by offering complementing solutions that are aligned to our customer care area and bring together the best in class technologies available in the world as solutions. GenWorks success hinges on investment to enable specialist access and to expand affordable care through early screening, early diagnosis, and early intervention.
GenWorks Diversity
Further, at GenWorks, we always believe diversity and innovation are inseparable. It is our unique differences that fuel our creativity, collaboration, and success. Our commitment to fostering a diverse and inclusive culture, promoting fairness in everything we do and providing access to create equal opportunities for all
We are @ work for Healthier India and for creating equal opportunity for both the genders to excel in their career and fulfill their aspirations.
EVOLVING GenWorks


Evolve A Robust Solutions Portfolio

While GenWorks started with distribution of disruptive technologies from GE healthcare, it will offer a host of solutions from various best in class technology providers to complement and complete the requirements of healthcare professionals. The future holds inspiring possibilities for a healthier India with disruptive solutions and inclusive approaches.

And GenWorks will be the Game Changer!!!

Solutions
Financial + Workflow Solutions
Care area + Consultative (Tele Solutions)

REACH
Increasing Penetration
Customer Segments Coverage

CAPABILITY
Customer Education
Human Resources

PRODUCT
Best In Class Product
Complete Technology Package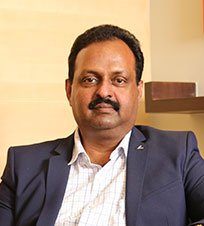 S Ganesh Prasad
MD & CEO
S Ganeshprasad is the Founder, MD, and CEO of GenWorks Health – a young, industrious company striving to achieve a healthier India. With the backing of Wipro GE Healthcare, GenWorks endeavours to make quality care readily accessible across the country. Ganeshprasad is at the forefront of this mission; leading by example and guiding with vigilance.
The beginning
In 2015, Ganeshprasad, with the help of GE Healthcare, created GenWorks to bridge the growing disparity of healthcare in India. Keen to rid the country of this imbalance, he built a team of young and ambitious professionals. The team helped create a string of streamlined processes to improve Awareness, Accessibility, and Affordability of healthcare technology for all care providers.
Before establishing GenWorks, Ganeshprasad spent 18 successful years at GE Healthcare, learning the nuances of the Indian healthcare scenario. For the majority of his time there, he held a leadership position – 12 years as head of Ultrasound and 3 years as head of Clinical Systems. Under his able leadership, the Ultrasound division was the biggest and most profitable at GE Healthcare. He is credited to groom and scale many young leaders who are now at the helm leading the healthcare delivery in India
Ganeshprasad also helped forge several ground-breaking alliances for the healthcare giant. Many of these partners were key opinion leaders of the industry, including the world-renowned membership association – International Society of Ultrasound in Obstetrics and Gynecology (ISUOG). The education and partnerships built during his tenure has kept the Ultrasound business in the No:1 position and is helping GenWorks Re - define the healthcare delivery in the country
In the last 4 years Genworks has made rapid strides under his able leadership and is now ready to scale as the largest solutions enterprise in India .
Corporate Execurive
Sunderrajan J
Chief Mentor
Subramaniam R
Vertical Head, IVD
CEO, Western India
Velmurugan N
CEO, North India
Geetanjali Roy Chowdhury
Director, Marketing
Business Head, Women's Health Solutions
Sridhar Balakrishnan
Vertical Head, DI
CEO, MP, CG
Shahul Hameed
Vertical Head, Service
CEO, North East
Archana Balaji
Enterprise & Key Accounts Head
Vertical Head, Cardiology Solutions
Satish Kumar S
Vertical Head, New Born Care
Subscribe to our newsletter
Subscribe to our newsletter to get the latest
scoop right to your box