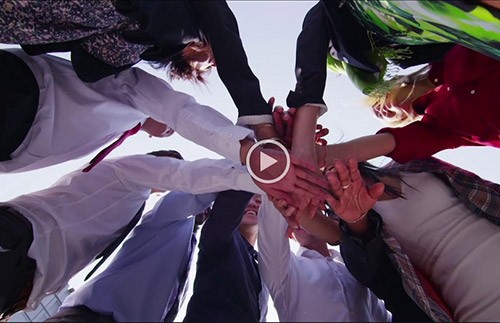 As a nation witnessing tremendous growth across industries, India continues to be plagued by inadequacy in the healthcare sector. More than 70% of specialists cater to only 30% of the geography. We have to build technology infrastructure and partnerships for early health.
One of the main reasons for this ever-widening gap is the lack of specialists and the lack of focus for preventive health in smaller cities and towns.
General Practitioners, though comparatively greater in number in these parts often lack access to the necessary healthcare technologies and when patients rush at a late stage there is tremendous stress resulting in comprised diagnoses and suboptimal care.
GenWorks was created to bridge this very gap by leveraging its close association with GE Healthcare, whose vision is 'At work for a healthier India' — GenWorks aims to make quality care available across the country.
Our endeavor to improve access and affordability has taken wings and now we have solutions across the care areas.
The GenWorks way is to align with the needs of every hospital and clinic and understand their ecosystem to structure affordable solutions.
We have to lead this change to align with our mission to take healthcare to the last mile.
In the last 4 years, we have built this infrastructure and with our inclusive strategy to partner with the leaders in Healthcare technology companies and the providers, we are Connecting the ecosystem aligned to our care cycle approach.
The big difference that we bring with our digital platform is to connect the ecosystem to improve efficiency leveraging the current IT infrastructure.
Digitalization is a big change to reset for a bigger task to transform the established conventions that limit our ability to bring global best practices for affordable care and to improve access through the adoption of technology.
Solutions' approach is the key to this transformation. Understanding the customer problem and leading with an approach to solve thro our solutions is the GenWorks way...
The move away from being transactional to understanding the gaps in the ecosystem and the available infrastructure to solve for the problem is the real "Futuring".
GenWorks is leading the industry with an approach that is focused on the care cycle approach where we believe that in every clinical care segment that we address we have to be responsible for expanding access and to make healthcare affordable.
As a technology company can we only be happy solving a product need or a care area need or do we step back and look at the problem with a partnership approach for building solutions.
With our mission of @ work for Healthier India, we realize that we have to be doing much more than selling transactionally.
We decided to be doing the latter and hence, GenWorks .
As a major technology provider in the Diagnostic and treatment space, it was very logical for us to be responsible for last-mile delivery through the leverage of technology and to promote early screening to enable affordable care.
The future is exciting, we have problems to address and we have solutions, our partnerships with leading healthcare providers and their early adoption and success is a major change.
At GenWorks, we are leading this change ... we have touched over 200 million lives and have made significant progress towards our mission of @ Work for a Healthier India.
Fresh Genworks
THE POWER OF DIGITIZATION
"Be the change you wish to see in the world" – Gandhi
Healthcare in India is underserved with 80% of the specialists catering to only 20% of the geographies. The need of the healthcare industry is to bring in awareness, affordability, and accessibility to all and digitization is the way forward. The disease burden in India is on the rise and now is the time to make a visible difference. An NRHM report states that 60% of our Primary Health Care centers have only one doctor; this accentuates the dearth of rudimentary health services in these geographies, especially in an age when the burden of non-communicable disease is increasing and the risk to life is alarming. It is a time for quick action and digitization is a palpable option.
We, at GenWorks, are dedicated on building awareness by leveraging the technology available and providing affordable solutions across geographies through our digital solutions. Through digitization we are focusing on improving specialist access to the last mile. We believe we can create an impact with our 'care cycle' approach that focusses on connecting all patients to specialists at the need of hour.
At present, India is a treatment mandated population with scarcity of screening facilities in tier 2/3 geographies. We approach a doctor only when already in distress. This has had a two-fold impact: we have diagnostic procedures in place, but it has come at the cost of inadequately developed screening facilities. This is a call for help for us to focus on early health, i.e. early screening, early treatment, and early diagnosis which will also reduce the total cost of healthcare.
Our aim at GenWorks is to mould the thinking of our people into one of a preventive mindset by making affordable and effective screening facilities available and to prevent preventable deaths. With the help of the pioneers in health care, Apollo Hospitals, we are leading the way to creating an equitable distribution of a preventive health care solutions across income, geography, and gender demographics – all digitally. We will now build more partners to deliver early care across the care segments. With our solutions already creating an impact in many parts of India, we truly believe we can bridge this gap and bring awareness, accessibility, and affordability to all with our efforts to work towards a healthier India.
Subscribe to our newsletter
Subscribe to our newsletter to get the latest
scoop right to your box